Current best Android game for tablets
Color Switch
Color Switch is the best example of a pivotal point in Android gaming. At a glance, this is a ridiculous title: you tap the display repeatedly to bounce a ball up the screen. Again. And again. And again. But this is the kind of game which is perfectly suited to the medium: the simple shapes and colors, and the one-tap gameplay are so staggeringly intuitive that you can't help but keep playing.
In Color Switch, you bounce this ball through a series of rotating boundaries. The ball can only pass through a boundary of the same color and each time it passes, the ball changes color. So, to get a high-score, keep the ball airborne and passing through like-colored shapes. It's both as easy as it sounds and frustratingly difficult.   
It has been updated a number of times with new features, but the raw gameplay is still as addictive as ever. You owe it to yourself to try Color Switch.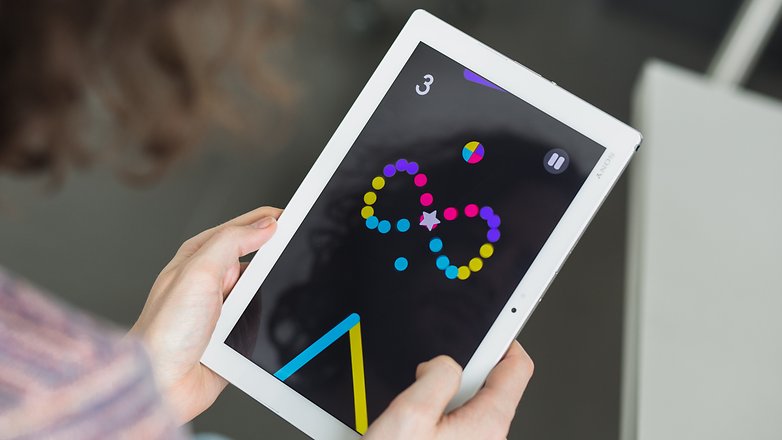 Best strategy game for tablets
Deus Ex Go
When we reviewed Deus Ex Go, we called it a 'strong continuation of the series'. What it actually is, is one of the best examples of turn-based strategy on Android.
In this title, you must direct protagonist Adam Jensen around a grid, evading and disabling enemies to reach the end of each stage. These levels act as puzzles which must be solved in certain ways to progress. This is not like Deus Ex's console counterparts, this has been built ground up for mobile, so don't expect the same number of options to approach situations. But the simplicity of its design is the reason it works so well.
It's a smart little title that, despite its relative brevity, is one of the best strategy experiences you can have on mobile. The puzzles are complex and rewarding and it also looks great. This is an example of Android gaming done right.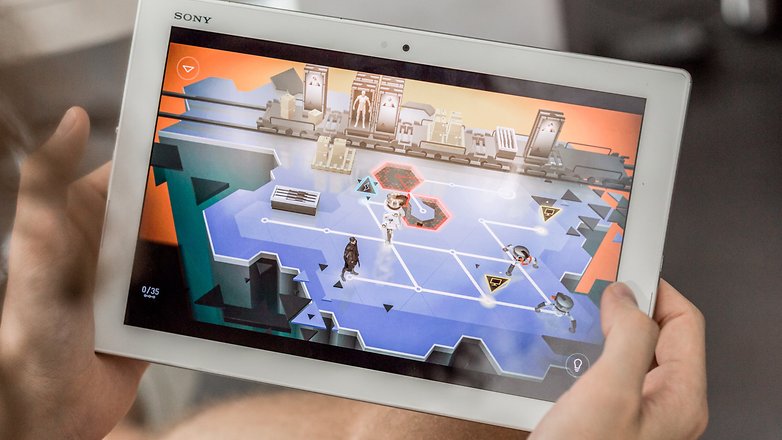 Best card game for tablets 
Hearthstone: Heroes of Warcraft
Blizzard has an amazing pedigree. With World of Warcraft, Diablo, and more recently, Overwatch, under its belt, it's no surprise that Hearthstone: Heroes of Warcraft, looks and plays as good as it does. From the superb balance of its cards, to the excellent animations and art, Hearthstone shines throughout. 
In Hearthstone you play as a wizard who must cast spells to defeat their opponent, who is tasked with the same. These spells are derived from cards which you draw and play each round. It's a tried and true formula that Blizzard has perfectly transported into a free-to-play mobile title. Best of all, it's constantly updated with more content. Don't miss it.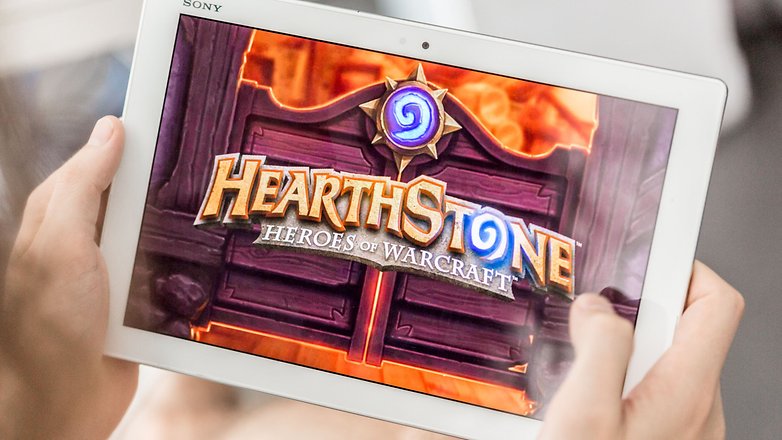 Hearthstone Heroes of Warcraft


Best open-world game for tablets
Minecraft: Pocket Edition
If you haven't heard of Minecraft by now, you must have been living under a rock. Or a block. Minecraft is the smash hit game from Mojang, which focuses on letting you build. Build what, exactly? Almost anything.
Minecraft provides a huge sandbox for you to play in. You mine blocks to gather materials, craft items, create huge structures, dig caves and fight off zombies. The number of possibilities available in its procedurally generated worlds is endless. Check out some of the most impressive creations ever made in the PC version at the link. 
Minecraft is ideally played on a larger device because it requires lots of item management and swapping between materials in your inventory, and this can be done far more precisely on a tablet than on a smartphone.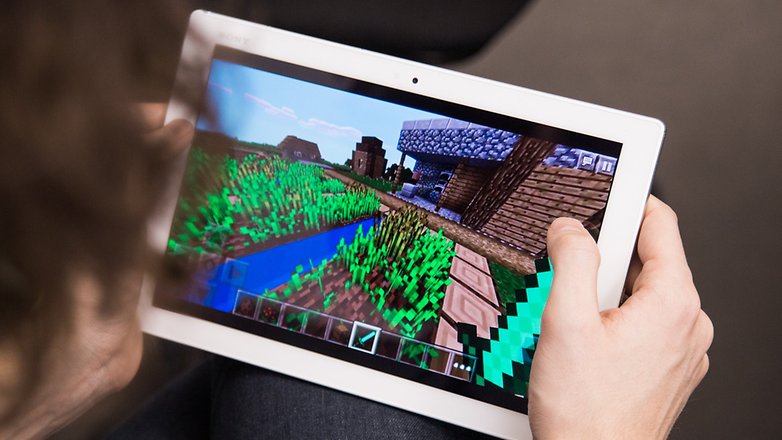 Best board game for tablets
Talisman
Some say playing a board game on a tablet is a crime, and as a board game fan, I tend to agree, but there are exceptions to this rule. Playing a board game on Android is a great way to test drive a game before you purchase a physical copy because they are far cheaper than the real thing.
Ticket to Ride and Catan are good examples of this, but I highly recommend Talisman for a deeper game experience. Some people argue that it's purely a roll-and-move board game and that it doesn't require much strategy, but that's up for debate. What I can say with some certainty, however, is that it's a blast to play, with the 'dice with death' part being particularly nerve-racking. 
Hit me up in the comments or Twitter if you want to argue about how good Talisman is.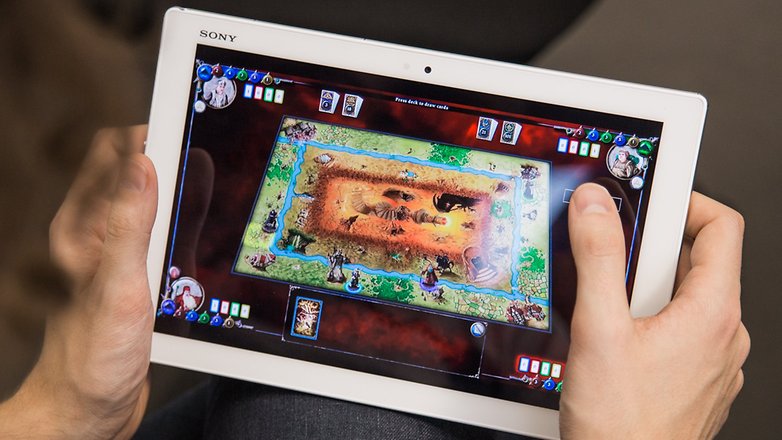 Best racing game for tablets
Asphalt Nitro
What tablet list would be complete without a racing game? Asphalt Nitro is a Gameloft title in the long-running Asphalt series and, as the name suggests, it provides some high-octane fun.
Racing games are great on tablets because, you get to hold the tablet like a steering wheel – which is always fun – and because you get to really appreciate the often-unappreciated backgrounds and scenery.
If you're looking for the most well-rounded racing game currently on Android, this could be it.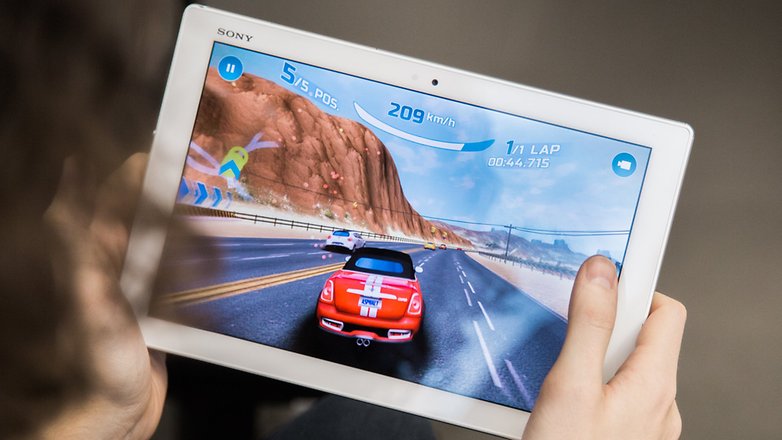 These are the games that I consider essential for your Android tablet, but this list covers just a few of the thousands of cool games that are optimized for tablets, and I'm sure everyone has their favorites. What are yours? Lets us know in the comments below.
Thank you for your visit on this page 6 best Android tablet games you must play