There are still places untouched by the enlightening hands of the internet. If you and your Android device end up in one of these dark places, you may feel cut-off from the rest of the world. Don't panic, the solution is simple–here are the best offline Android games for you to check out, recently updated with Crashlands, Planescape: Torment, XCOM: Enemy within, and more.
Crashlands
Crashlands is a fantastically well-designed game that plonks your protagonist on a dangerous planet with a mission to build a base, defeat your enemies, and eventually escape back to space. The combat system is simple and fun and a streamlined inventory makes it easy to harvest resources and craft your base and items. The story is light-hearted with plenty of tongue-in-cheek humor. For $4.99, Crashlands offers potentially infinite addictive gameplay—once you've beaten the game, you can simply make more content with the level editor.
Crashlands

Planescape: Torment Enhanced Edition
Planescape: Torment is rightly remembered by gamers of a certain age as a masterpiece, but the Dungeons and Dragons based RPG that wowed so many in the year 2000 hasn't aged so well alongside modern AAA titles. Thankfully, Beamdog have given this classic title a modern facelift and tune up that includes various convenience tweaks as well as beautification and a remastered soundtrack.
Just $9.99 on Android, Planescape: Torment Enhanced Edition's rich and immersive storytelling remains as compelling as ever, and you can expect to sink 30-40 hours into completing it. If you enjoy Planescape: Torment, then you might also want to check out Beamdog's similarly enhanced editions of classic RPGs such as Baldur's Gate and Baldur's Gate 2.
Planescape: Torment EE

XCOM: Enemy Within
XCOM: Enemy Within is a graphically impressive tactical strategy game in which you control a crack team tasked with taking down hordes of hostile alien monsters. Easy enough to learn but difficult to master, XCOM's missions become progressively harder but you'll also get the chance to upgrade your team with alien tech, powerful weapons and new recruits. Online multiplayer is available but the offline campaign is more than enough to keep you occupied.
$9.99 will net you plenty of deep tactical gameplay, but be check it's OS compatibility before you buy, as XCOM: Enemy Within has issues running on post-Lollipop Android versions.
XCOM®: Enemy Within

Into The Dead
Want to get a little scared? Put yourself in a dark room, plug in your headphones and launch 'Into the Dead'! In this title, the player is immersed in a post-apocalyptic world where the undead rule. There's only one thing to do, try run as long as you can, but how long will you manage to survive?
Into the Dead

Asphalt 8: Airborne
Asphalt 8 needs no introduction. This excellent car game will push your Android phone to the max with its excellent graphics and maneuverability which is very well suited to touch screens. However, beware of bugs – the latest update seems to fix some recurring worries, plus it adds more cars and rewards, for a total of 13 available tracks and over a hundred cars.
Asphalt 8: Airborne

Plague Inc.
Have you ever dreamed of creating a virus to exterminate humanity? I hope not. Regardless, Plague Inc. combines the 'strategy' and 'post-apocalypse' genres. In this game, you must try to infect the world's population with a deadly virus, choosing from among the 12 accessible types. Moreover, the game is equipped with an artificial intelligence that will challenge your efforts.
Plague Inc.

Freeze!
Freeze! 'Escape' is another animated game to try, but it is more like Limbo than Badland. In this one, the main goal is to reach a portal to escape from danger. The problem is that you have to challenge gravity by tapping the 'Freeze' button and rotating the dial. Fun to play, the first phase includes 25 levels with a soundtrack worthy of a great animated movie.
Freeze!

Tank Hero: Laser Wars
I've played a lot of tank games on Android, and none have stood out in my memory so much as Tank Hero, the first of the series, and Tank Hero: Laser Wars, which revives the concept with up-to-date graphics and a ton of fun. Tank Hero: Laser Wars is completely free, and only takes up about 22 MB of space on your smartphone.
Tank Hero: Laser Wars

Heroes and Castles
If you like armor but are not so into lasers, why not become a knight? Heroes and Castles demands skill to counter the hordes of Orcs, Goblins and Giants trying to get hold of your forts! In this third person game, action-RPG game purists will be served well. And, in addition, you can play solo or multiplayer.
Heroes and Castles

Minecraft: Pocket Edition
Minecraft: Pocket Edition is part of one of the biggest selling video game franchises ever. The mobile version of the beloved title might not have everything that its desktop PC counterpart does, but after a number of years of frequent updates, it's pretty darn close.
What Minecraft: Pocket Edition delivers is a huge open world sandbox for creation and/or survival. You can play it purely to craft impressive structures and mechanisms or you can take on survival mode where you must defend against enemy mobs through harsh nights, all the while discovering new items and creating stronger equipment.
There are hundreds of weapons, items and potions, as you might expect, but it's the simple act of placing blocks, one at a time, to create structures that has kept its audience captivated since its launch and what gives Minecraft its incredible replay value. Though there have been dozens of titles since which have tried to copy this craft and survive formula, and Minecraft certainly wasn't the first to do it, none have managed to match the satisfaction of building like Minecraft.
Minecraft: Pocket Edition can be enjoyed offline for the $6.99 entry fee. You'll need to be online if you want to play with friends but to play the main game alone, no internet connection is required. If you're still unsure about Minecraft: Pocket Edition, there's a 30-day free trial available so you can see what all the fuss is about.
Minecraft: Pocket Edition

Alto's Adventure
Compelling and gorgeous in equal measure, Alto's Adventure is an auto-runner (or auto-boarder, perhaps) in which you must guide snowboarder Alto down a treacherous mountain.
The stages are procedurally generated, meaning every run is different, but you are tasked with achieving specific goals each time. The tension comes from trying to achieve these before crashing on your way down the slope. Like many auto-runner games, Alto's Adventure makes use of a single action button with a tap on the screen to jump. The fundamental gameplay isn't breaking new ground for these types of games: but the way Alto's Adventure carries it off is what sets it apart.
For starters, the art direction is exemplary. The Snowman team has managed to create stunning vistas with simple flat shapes and deft use of color and lighting. Transitions between cool evenings and warm sunrises, combined with weather effects and an elegant piano-based soundtrack deliver a delicious blend of audio-visual material: the subtle way these change keeps each ride interesting. And when having your view blocked by foreground objects holds charm, you must concede that the developers have crafted a fine title.
Essentially, Alto's Adventure nails the ethereal tone it aims for, while making essentials of sliding down a mountain and completing challenges feel great. Grinding along a rope, with a windmill in the background, while a shooting star punctuates the night sky is a rare and memorable moment of beauty in mobile games. Alto's Adventure can be played offline, though you must go online to spend the coins collected on upgrades, should you wish to. These can all still be accumulated and saved while you're offline, however, and it does not affect the gameplay described above.
Alto's Adventure

BADLAND
Life is cheap in BADLAND. You control portly and hopeless winged sacks that move up, move down, and generally go in the right direction. They band together in large numbers at times, but only because they are certain to soon die in equally large numbers. Under your guidance, these sorry creatures are squashed, blown away, compacted and trapped in a relentless survival-of-the-fittest struggle towards some unknown end.
Essentially a visually stunning, physics-based platformer, Badlands gets the formula spot on. Pickups play with the size, speed and stickiness of the winged hedgehogs and there are countless opportunities to sacrifice some of your cohort for the greater good, using them to lift a certain piece of the landscape to allow others safe passage or to gather a dead-end pickup to shrink the herd in preparation for a narrow gap.
As members of the gang come and go, often in horrendous ways and at breakneck speed, the survivors, glassy-eyed with indifferent determination, continue flapping, for there is little else to do.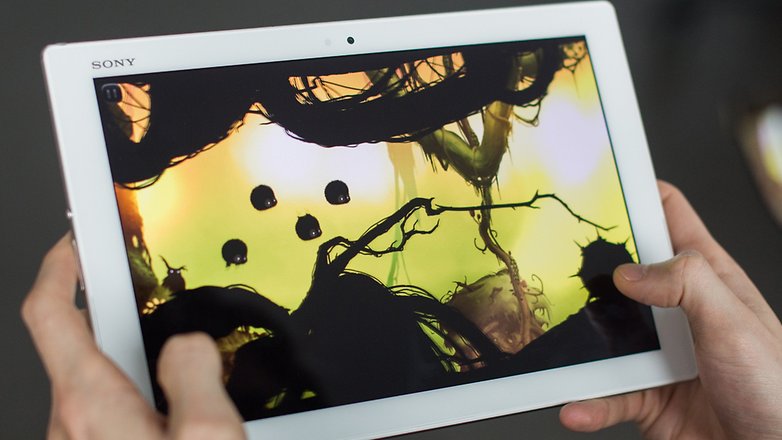 Angry Birds Star Wars 2
We all know Angry Birds and many of us know Angry Birds Star Wars, but Angry Birds Star Wars 2 might be the finest version of the series yet.
Rovio has perfected its winning formula to make a fantastic looking and endlessly replayable Android title. Everything about Angry Birds Star Wars 2, from the art style, to the menus, to the character abilities and level design, adheres to a high level of quality.
Whether you love or hate Angry Birds, it's hard to knock this title for how it achieves its aims. Aside from occasionally disruptive difficulty spikes, Angry Birds Star Wars 2 is a roaring success. If you want an easy, free, pick-up-and-play Android game that looks gorgeous, give this a look.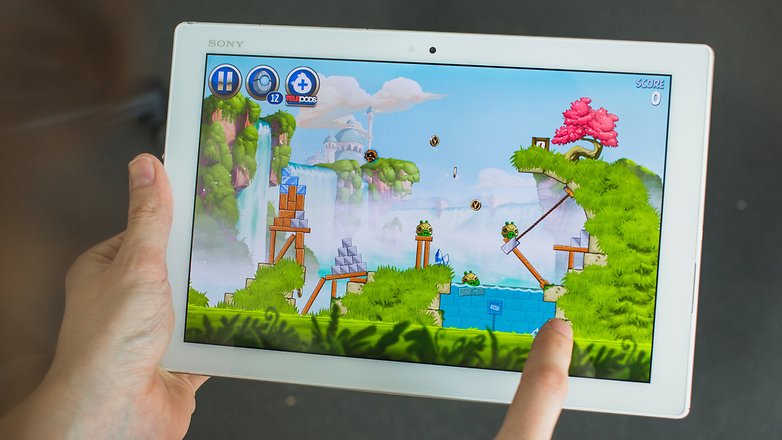 Limbo
Limbo is a bleak 2D platform game, in which you a control a young boy who's entered a lonely, monochromatic world in search of his sister.
It's a classic PC indie game that's been ported with great care onto Android. Limbo's world is sad, eerie and beautiful, and you'll soon be too immersed in its enigmatic story to care about the fact that you don't have an internet connection.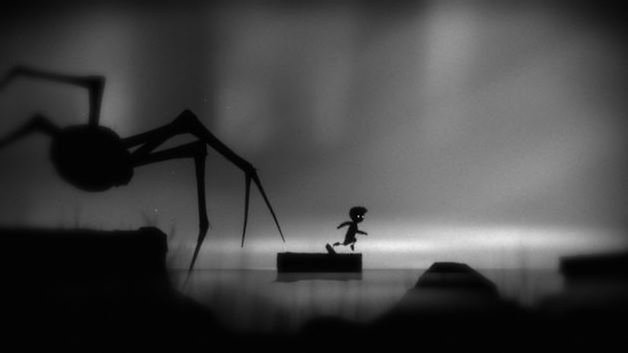 Shadowrun Returns
A favorite among the Humble Bundle squad, Shadowrun Returns is another award-winning turn-based fantasy RPG. With a murky cyberpunk setting, great 3D graphics, and a huge array of weapons, spells and abilities, Shadowrun Returns is about as polished a gaming experience as you are likely to find on Android.
It's a murder mystery set in a futuristic Seattle with incredible depth, including hacking mechanics, shooting, spell-casting and more. Shadowrun Returns is one of the best games currently on Android – offline or otherwise.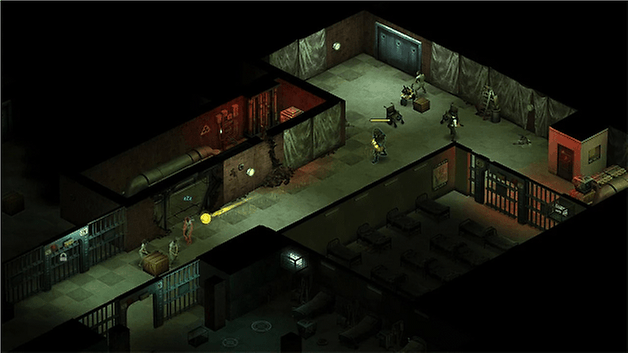 Did we miss anything?
Thank you for your visit on this page Best offline Android games: 15 to play without internet