Black Friday is one of the best times to get great deals on tech and it's sooner than you think. Once the event is underway we will update you on where the hottest sales can be found. Until then, have a look at some of the specials from last year what you can do to prepare for this year below.
Here at AndroidPIT, we're getting into the Black Friday spirit ourselves. Head over to our AndroidPIT Deals Store and browse of what we have on offer. To take advantage of some of the best tech deals available on the web. There are smartphones, accessories, even giveaways.
Amazon has been offering a daily series of cut-price wares for some time both before and after Black Friday. Amazon Prime users will have received advanced warning of the deals. To get started on a free 30 day trial of Amazon Prime, click here. You can always cancel the membership after the trial period.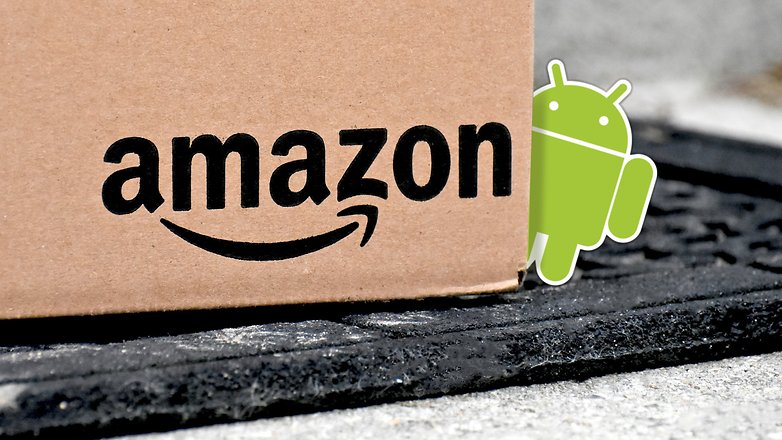 In addition to getting early notifications for Black Friday, an Amazon Prime membership gives you plenty of benefits. You get free two-day shipping for all in-stock Amazon purchases. You get access to tons of video streaming with original, award-winning content. And you'll also be able to stream a music library of over two million songs.
Carriers
US
Last year, Sprint hit us with some major specials for Black Friday. And right now you can head over and check out its pre-Black Friday specials. You could grab a prepaid LG 4G Volt for only $29.99 or a variety of others. The deals are not yet live but when they're ready we'll let you know.
UK
Vodafone got over-excited and started pumping out deals ahead of the big day in 2015. Its website listed a range of deals on a variety of devices, including a Samsung Galaxy S6 Edge (32 GB) for just £29 a month, a savings of £240. Take a look at the official Vodafone Black Friday website when the big day comes along.
Smartphone manufacturers
Google
Last year, Google pumped out some pretty juicy specials on its Nexus devices. We hope to see some deep discounts on the pretty expensive Pixel devices. Maybe this will entice some hesitant buyers over to this new line of smartphones.
OnePlus
OnePlus is no Black Friday lightweight. The OnePlus 2 and OnePlus X went on sale invite-free directly through the OnePlus website last year and the sale continued through November 30. The OnePlus 3 is currently out invite-free and we could see some specials for this device.
Samsung
Samsung is currently reeling from the Note 7 so now is the perfect time for Samsung to show its appreciation for its customers by letting go of a Galaxy S7 at 50 percent off, right? Well, we certainly hope so. Anyways, last year Samsung did well on Black Friday so we'll have to see what they come up with this year.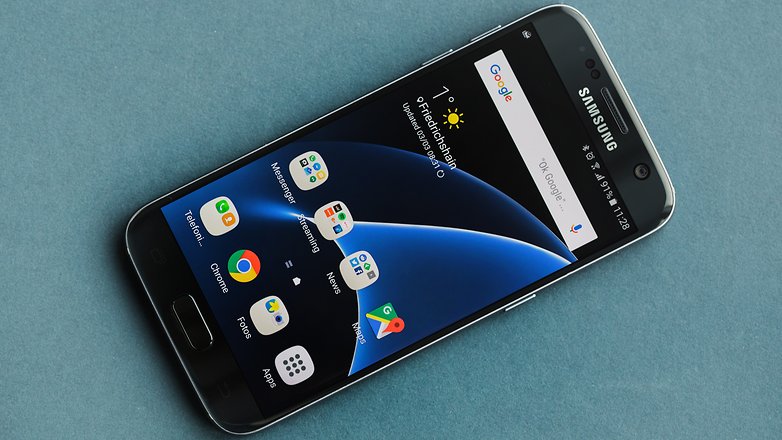 Huawei
Last year, Huawei started its promotions with a deal that got you $50 off the Huawei Watch when you bought a Nexus 6P. I feel like the accessory/phone pairing is kind of 2015, and with few accessories that really entice us from Huawei I've been hoping for a deep discount on a smartphone.
And…my wish has been granted. Huawei has announced it will be adding many of its newer devices, including the Honor 8, to its Black Friday sales event this year. See the list below to find out where and when you can get these Black Friday discounts for the Honor 8, the MediaPad M3, the MateBook, and the Huawei Watch.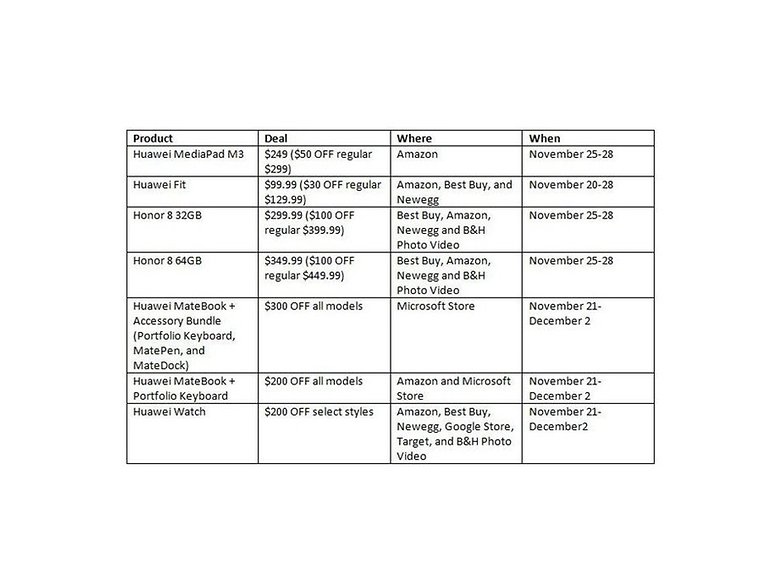 Sony
There were some decent – if not exactly jaw-dropping – Xperia deals last Black Friday. We're hoping to see the Xperia series come in at discounts of 10 to 20 percent on Black Friday 2016. Sony devices released this year need to come down in price anyways as they weren't really that popular.
Quick links to Black Friday stores
Quick links US
Quick links UK
Are you holding out for some great Black Friday 2016 deals, or can you simply not wait until then to get your hands on a 2016 flagship? Tell us in the comments.
Thank you for your visit on this page Black Friday 2016: the best tech deals