Bose QuietComfort 35 audio
If you're looking for very bass-heavy headphones, then the Bose QC35 are probably not for you. The audio on the QC35 is more balanced or neutral, so it can be adjusted, within the limits of the hardware, to suit the listener's taste using an equalizer.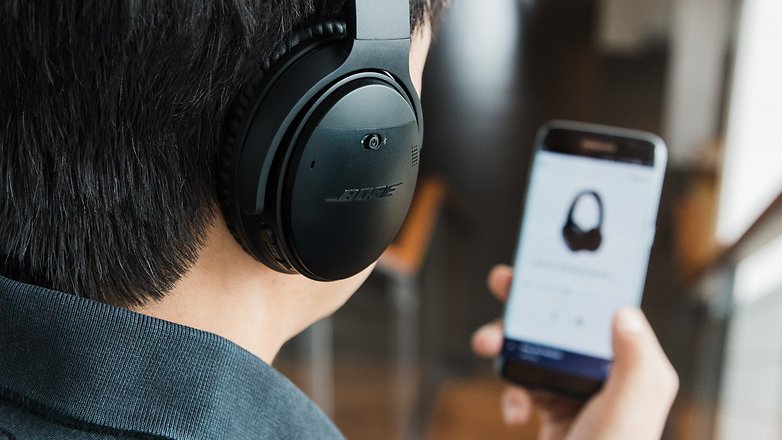 Anyone who owns a smartphone which supports the aptX codec can rejoice, for the Bose QuietComfort 35 supports the now more than 30 year old and almost forgotten codec. In fact, this algorithm, a creation of Dr. Stephen Smyth designed for the change from analogue to digital telephones (ISDN), has been used to improve voice quality. Normally, during the compression of audio signals, there is a significant loss of quality, but with the aptX codec, the audio signal after decompression loses virtually nothing. A complete overview of aptX-enabled smartphones can be found over at aptX.com.
Overall, however, the audio is not balanced enough. Whether used via Bluetooth, with activated noise-canceling, or wired (which allows you to switch off NC) the mids are a little strong. The bass and treble are, in contrast to the mids, pushed into the background somewhat. Classical music, I found, lacks clear highs and R&B and hip hop are missing something on the bass end.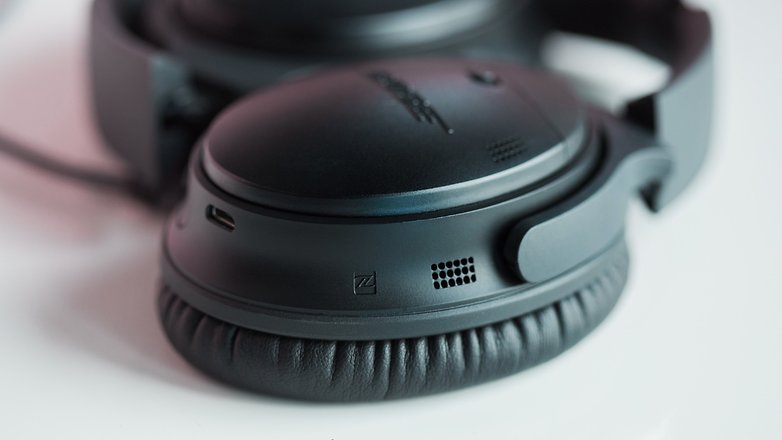 With noise-canceling activated, constant ambient noise such as the hum of an aircraft, is effectively filtered out by the Bose system. But it is not perfect. Abrupt sounds, like people talking, children suddenly screaming or a car horn, are not completely filtered out. These acoustic spikes are dampened, but they still get through.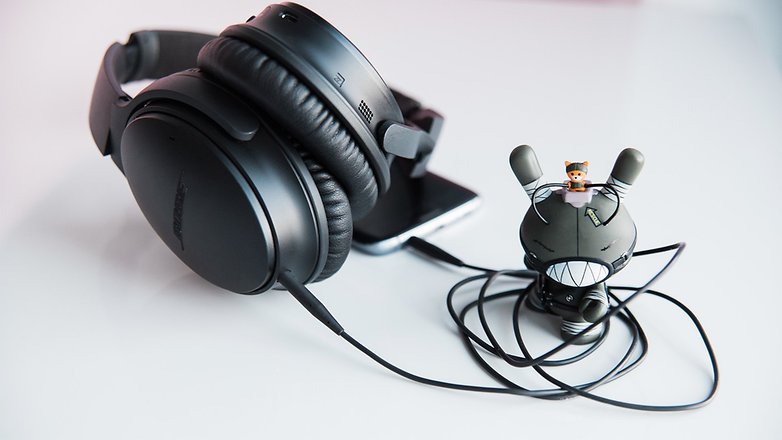 In a way, this is good, because otherwise there is a risk of being unaware of your surroundings, which could potentially be dangerous, but if you're looking for complete isolation, the QC35 will not provide it.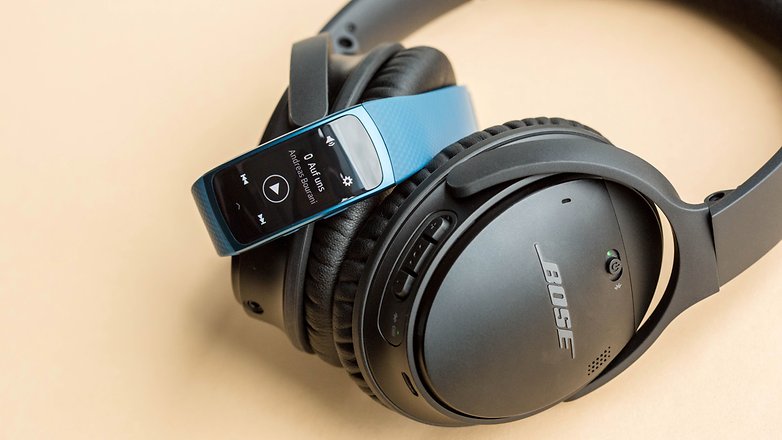 One small drawback: If the QC35 runs out of juice and you connect the analog cable, then the microphone in the headset cannot be used, and you have to use the one found on your smartphone.
Thank you for your visit on this page Bose QuietComfort 35 review: no wires, no worries