OxygenOS 3.2.0
Less than a month after launching, OnePlus has released the first update to the OnePlus 3 firmware. The phone left the factory with the company's own OxygenOS 3.1.1 on board, but now users on the OnePlus forums are reporting that the software has been updated to version 3.2.0, with the download weighing 396 MB.
The latest version of the OS fixes an issue related to rather aggressive RAM management. Although the OnePlus 3 packs 6 GB of RAM into its slender frame, the device only actually makes use of 4 GB. Whether the update addresses this is yet to be seen, but, at the very least, it should manage the 4 GB it uses with a more delicate touch once updated.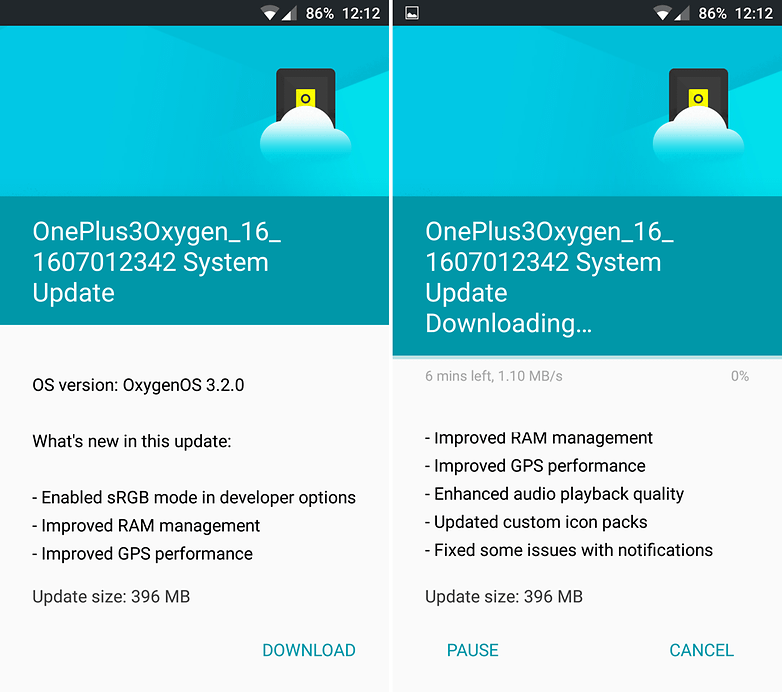 Elsewhere, there's a new sRGB mode, which should improve the display quality, but it has to be enabled through the Developer options.
The update is also said to contain improvements to the device's GPS performance, updated custom icon packs, and fixes for issues with notifications.
OnePlus has yet to make an official announcement regarding the update, but many users are reporting it coming in over the air.
Have you received the OxygenOS update on your OnePlus 3? let us know in the comments.
Thank you for your visit on this page First OnePlus 3 update brings improved RAM management, more