Just as we were busy covering major smartphone releases from the MWC 2017, Google dropped a bomb that affects a large number of Android users, including those who are perhaps not particularly interested in learning about new phones if they already have a good one in their pockets. And don't worry, the news is good: Google Assistant, the AI service presented in January with the Pixel, will be available to all smartphones running Android 6.0 Marshmallow or higher.
The first hint that Google was no longer making Google Assistant exclusive to the Pixel smartphones was when the LG G6 was presented at MWC 2017 with the feature on board. Now, any smartphone running Android 6.0 Marshmallow or Android 7.0 Nougat, that also has Google Play Services, will automatically get Google Assistant. Now, the AI assistant is now available across many platforms, from wearables with Android Wear 2.0 to TVs such as the NVIDIA Shield TV and even cars. Not to mention, it comes on Google Home and Google Allo as well.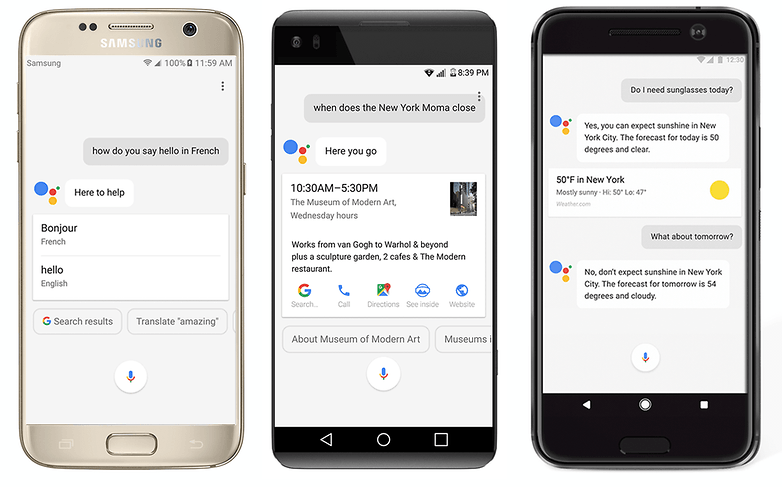 The service will first be available in English for the US, with Australia, Canada and the UK following closely behind. German will be next for Germany, but other languages won't come till later this year.
Google Assistant can be activated by saying "OK Google" or long pressing on the Home button of your device, where it then provides you with information from the number of your upcoming flight, directions to locations, whether you'll need an umbrella, plus taking care of commands such as taking a selfie, turning the lights on in your connected home or starting your connected car remotely, which are just a few of the things it can do.
Are you psyched to get Google Assistant on your smartphone? Do you think it was a good move by Google to distribute this feature beyond the Pixel smartphone? Let us know in the comments below.
Thank you for your visit on this page Google Assistant coming to all smartphones with Android Marshmallow and up