LG V30: release date
In accordance with previous rumors, including one from ETNews, it seems that LG will be unveiling its latest V series smartphone at IFA this year, as it has just sent out save-the-date invitations for August 31 in Berlin. The invitations feature a large letter V in the background, so this launch date is a sure thing. Taking place in the German capital again this September, IFA is Europe's largest consumer electronics trade show, and the V30 will be making its debut a day before the event begins on September 1.
LG looks set to introduce its V30 flagship phone in August https://t.co/JgFvJoA0zM pic.twitter.com/29BD1gs4gj

— The Verge (@verge)
July 13, 2017
The device is expected to be released in South Korea first, with 64 GB of internal storage for around the equivalent of $699.
LG V30: camera
LG's upcoming flagship will be the first camera on the market to come with f/1.6 aperture (for reference the Galaxy S8 came with f/1.7, as did the HTC U11). It will also incorporate two new effects called Cine Video and Live Zoom, which should be some fun additions.
Through the camera app, LG wants to offer its users an even closer experience to DSLR. It will be bringing users extra control of the photos they take with some features called LG-Log and Graphy. These will show specific logging and a histogram like many DSLRs do.
LG V30: design
Finally, we know what the LG V30 will look like. The latest video leak has allowed us a sneak peek. The video shows the phone from all angles, and was only up for a short while before being promptly taken down.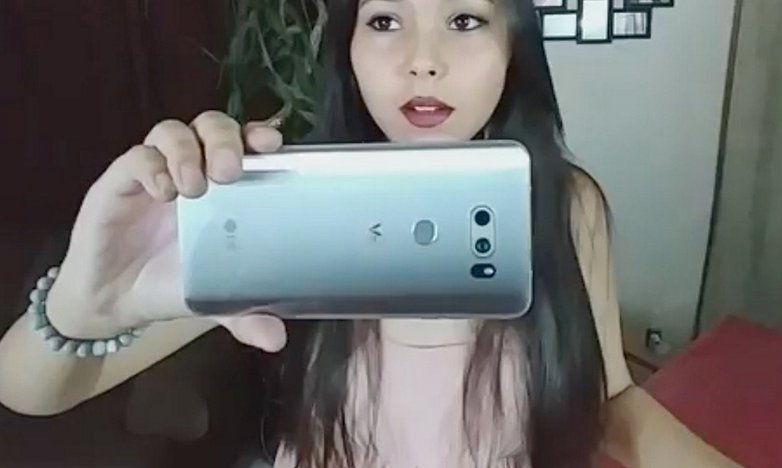 It would seem to look quite similar to the LG G6; it has a large bezel-less display and a similar rounded shape. It merges metal and glass for a really sleek finish, and it looks really good. Unlike the first two phones in the V series (V10 and V20), the V30 doesn't have a secondary display but instead, it has a P-OLED display and no longer LCD with a ratio of 2:1. 
LG V30: display
Great news has arrived for LG fans who have been jealous of the AMOLED displays of Samsung's smartphones. According to an announcement from LG, the company's next major smartphone will feature its first OLED FullVision display. That means the upcoming LG V30 will not have an LCD display, as is standard for the brand, but a plastic (P-OLED) display instead. Pixels will be on a plastic substrate that's even stronger than glass, then covered by Gorilla Glass 5.
In addition to "perfect" black and white colors, a wide color spectrum will be delivered with 148 percent of the sRGB color space for digital images. LG says that burn-in won't be an issue due to advanced encapsulation and pixel-scanning technology. Plus, response time will be tens of times faster than LCD, making these OLED displays better for VR.
It shouldn't really come as a surprise to many that LG is finally switching to OLED panels for the LG V30, seeing as the company produces them en masse for its flatscreen TVs. LG had already used OLED displays for the G Flex and the G Flex 2, but these were never intended to be mass consumer phones.
So why the switch? Well, it turns out that IPS panels aren't fast enough for VR applications and Google's Daydream standard. LG doesn't want to miss out on this development so they've opted for the display technology switch. The V30 will also take over the unusual aspect ratio of the G6 (18:9 FullVision), which would mean we could see a similar design note as well.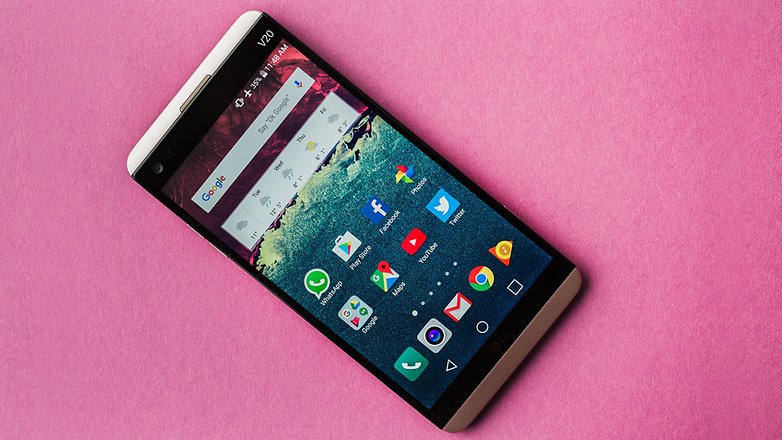 LG V30: technical specs
Benchmark scores
The LG V30 has just been spotted on the benchmarking site GeekBench. While the LG G6, somewhat disappointingly, had a Snapdragon 821 processor, these benchmark scores show that the V30 will have the Snapdragon 835 expected of most 2017 flagships. It will also have a fairly standard 4 GB of RAM, as opposed to the more ambitious, if not strictly necessary, 6 GB of RAM found in the OnePlus 5 or Xiaomi Mi 6. The device tested was running Android 7.1.2. Given that the launch is only a month away, these specs seem like a safe bet.
Replacable battery
It's unclear if LG will continue the dying out trend of including the feature of having a replaceable battery. Almost every single high-end smartphone has killed off the replaceable battery, including LG's latest flagship the G6.
I won't be disappointed if the V30 doesn't have a removable battery
MIL-STD-810G certification
The LG V20 was a highly praised phone, not just because of its replaceable battery but also because of its solid build quality and US Military standard MIL-STD-810G certification. The G6 has passed similar tests and had received the same certification, so we can deduct that the V30 will continue the trend of being a very "robust" phone.
Unfortunately, there aren't any further technical specs that have found their way into our hands or online. From what we've heard and seen though, its more than likely that the V30 will be on par – at least in technical spec terms – to the Google Pixel, Moto Z or Axon 7. The reasoning? These are currently the only Daydream ready smartphones.
Thank you for your visit on this page LG V30 price, release date, specs and rumors