Latest Pokémon Go update: 100 new creatures in December?
November 28: Niantic Labs might be planning a huge update for December, according to people associated with PokeVS via VentureBeat. More than 100 new creatures will be added, including Legendary ones. It's possible it could be rolled out slowly, but releasing just before the holidays would be great timing to boost popularity of the app. Also, the update could include these cool features: trading directly between players, PVP battles and raising and caring for your Pokémon.
Pokémon Go update: Ditto is finally here!
Since Pokémon Go was released, one of the best characters was missing: Ditto. The little purple blob takes the form of whatever other Pokémon he's battling, so we suspect writing the code for him was difficult for the developers, which is why the wait has been so long. You won't see him on the map, though. He appears as another Pokémon, but reveals himself after being caught. Check out the video in this tweet to see what I mean.
Pokémon Go update adds safety features
October 20: Responding to concerns over safety, Niantic is adding enhanced safety features to the next Pokémon Go update. The biggest concern over this augmented reality game is driving while playing Pokémon Go. Soon you will no longer be able to play Pokémon Go while in any vehicle.
An easy fix is being implemented to prevent anyone driving or riding in a vehicle to play Go while going faster than 30 MPH. Once you've exceeded this speed, Pokémon cease spawning in your area and egg distance is no longer counted. This will certainly make it more difficult to play the game but it is after all just a game and shouldn't take precedence over safety.
The next update is not yet live but we'll let you know as soon as it goes up. Until then, you can always check the official Pokémon Go update website or the Niantic Facebook account for the latest.
October 11: The next Pokémon Go update should have some interesting options for training your Pokémon. According to the official Pokémon Go Facebook account, update 0.41.2 will allow trainers to bring six Pokémon to battle at gyms. You will also be able to adjust your CP of the Pokémon you're training in the gym.
Other than a few minor fixes and updates, there is one more particularly interesting tidbit coming soon. As was reported by AndroidPIT on October 6, the new update will include a 'catch bonus' that includes a tier system for types of Pokémon. Once you've improved at catching one type of Pokémon you will have a better chance of catching this type in the future.
October 6: A preview of the next Pokémon Go update appeared on the official Niantic website. A new feature is in the works that gives you a 'catch bonus' for when you pick up certain types of Pokémon such as Kindler, Psychic, Gardner and more.
When you catch Pokémon you'll increase your tier for that type of Pokémon through a new medal system. The medals better your chances of "capturing Pokémon with a related type". So if you get a Kindler Medal your chances of catching fire-type Pokémon increases.
September 23: The newest Pokémon Go update is set to include some changes that will keep you on the hunt. This was announced via Facebook by Niantic and the update is version 0.39.0. The update brings some minor bug fixes but also a couple of cool new features.
The first feature announced is 'Capture location' where the location of where you caught your Pokémon is going to be displayed on the information screen. Also included in the update is wearable compatibility. Niantic will allow trainers to catch their Pokémon with the Pokémon GO Plus and Incense accessories.
Pokémon Go update includes 'buddy' feature, or not
September 11: This Pokémon Go update included a sweet feature: Buddy Pokémon. This allow you to choose a Pokémon to be, you guessed it, your buddy. This meant that players can earn candy for these buddies by walking certain distances. 
Other updates included a tweak that makes it easier to select smaller Pokémon on displays, the fix to an issue where eggs would sporadically hatch without an animation, along with better reliability when you switch networks (avoiding 'hang'). 
Also worthy of mention is support for Pokémon Go Plus, the nifty new way to play this game without even using your phone. And let's not leave out the last little update – and always my personal favorite whenever Niantic publishes its release notes – some new minor text fixes. 
Pokémon Go update reinstates battery saver mode
August 8, 2016: After only a little more than a week, a new Pokémon Go update already arrived. Users of the Android app can upgrade to version 0.33.0, while iPhone owners can get iOS version 1.3.0. So what's new this time around? Well, it's not quite the feature dump that the last version was, but there are some good tweaks to know about here. 
The main addition you should know about is, unfortunately, an iOS-only update. Battery saver mode, which was reportedly buggy for many players, has made a return in this new update. The more significant update to the Android app is the for you to change nicknames once. Yes, once only. This mightn't be a big deal to you if your preferred name was available from day one, but for those of us with embarrassing names, this is the time to switch. 
Other improvements in this update include XP bonus corrections, plus a player safety warning for those who might be traveling in a vehicle. Stay tuned for the next update – we've got you covered.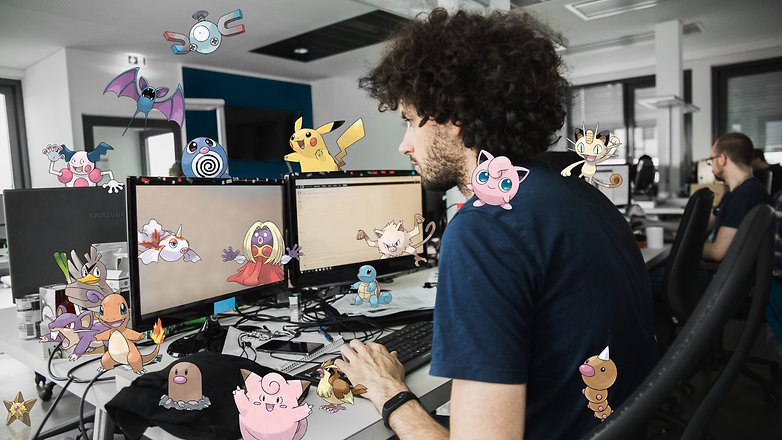 Latest Pokémon Go update is huge
July 30, 2016: A significant Pokémon Go update has been released after what seemed like forever. Now at build number 0.31.0, the comprehensive changelog provides deeper refinements than last update's simple 'minor text fixes'. Changes include an improved battle system, better Gym animations and – wait for it – more minor text fixes. The iOS update is now at version number 1.1.1. Here are some details on the latest happenings in the Pokémon Go universe.
Player progress resets to Level 1
There was initial alarm after this update was released, with some players reporting that their progress was reset to Level 1. It's not clear whether the update caused this, but Niantic wrote on its website that this problem is caused when players have two accounts (i.e. one Google and another with the Pokémon Trainer Club) and switch between them. If you switch, so does your progress.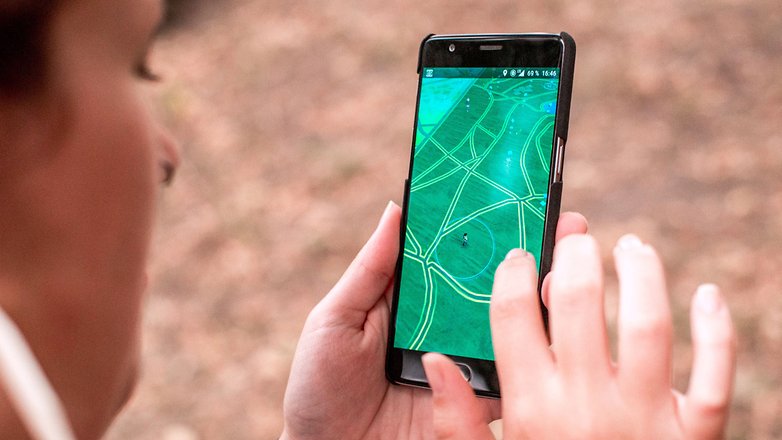 No more Pokémon footprints
Niantic's fix for the imperfect footprint tracking system was a simple one – dump it. The latest build now contains only a list of nearby Pokémon, sans footprints. This makes the list easier to view and will perhaps prevent you from walking in circles when you think a Pokémon is close. The old system was definitely inaccurate, so it's unlikely anyone will miss it.
Here are some of the more interesting new features. Let us know what you think of them:
Avatars can be re-customized from the Trainer profile screen
Adjusted battle move damage values for some Pokémon
Improved memory issues
Modified battle damage calculation
Various bug fixes during a wild Pokémon encounter
Updated achievement medal images
Fixed the issues with displaying certain map features
Pokémon Go update brings 'minor text fixes'
July 20, 2016: This update to Pokémon Go seemed a long time coming, but in reality is very minimal. Released only a couple of days ago, the Play Store release notes for version 0.29.3 contain only, "minor text fixes". The iPhone got an update via version 1.0.3 in Apple's App Store. Perhaps the update was rushed out, as Niantic didn't give any details for what the fixes were and, ironically, the release notes themselves don't even contain correct grammar.
When you find out that the new #PokemonGO update is just "text fixes" and not the 3 step glitch pic.twitter.com/HJ7w71KTFD

— Michele (@Mishii86)
July 20, 2016
Apart from not addressing frozen Pokeballs or three-footstep bugs, this update also crashed servers, as was reported on Twitter and other websites. While a small update is better than none, it's obvious that Pokémon Go is buggy and needs a polish. We'll update you when it gets one.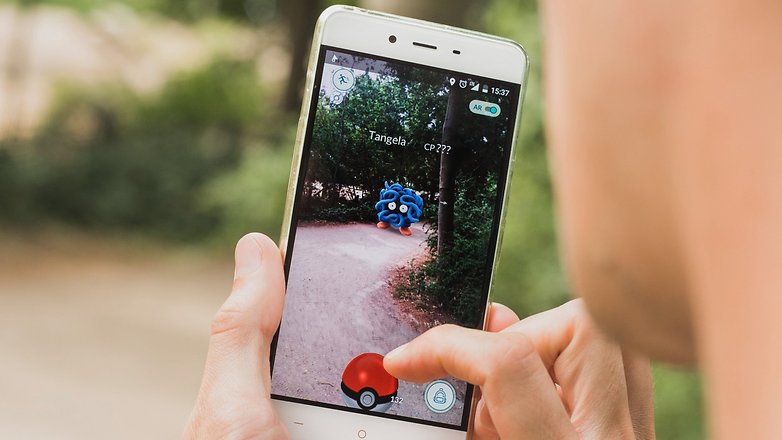 Pokémon Go launches, world goes crazy
July 6, 2016: The first stable version available to Android users was 0.29.0. This was only available in the US, Australia and New Zealand on launch day, which was July 6, 2016. Even though it wasn't available elsewhere from the Play Store, millions of fans across the globe downloaded the Pokémon Go APK from sites like apkmirror.com.
The game was definitely buggy on launch day, but the huge hype surrounding what had been for many people an unknown type of gaming experience meant that little attention was paid to the software's flaws. But we waited for an update to arrive and, soon enough, one arrived.
Pokémon Go global release
The global rollout of Pokémon Go didn't happen all at once, and with good reason. With server issues affecting players in multiple countries – Germany on launch day, for example – the release was gradual.
Here is a list of the countries and dates for rollout:
July 6, 2016: Launch day. The game was only officially available in the US, Australia and New Zealand
July 13, 2016: Launched in Germany
July 14, 2016: Launched in the UK
July 15, 2016: Launched in Italy, Spain and Portugal
July 16, 2016: Launched in 26 countries, mostly across Europe
July 17, 2016: Launched in Canada
July 22, 2016: Launched (finally) in Japan
July 24, 2016: Launched in Hong Kong
August 3, 2016: Launched in Central and South America
August 5. 2016: Launched across Asia and Oceania
Get the Pokémon Go APK download
Are you searching for the latest Pokémon Go APK to download for Android? Here's how to get it. First, download the latest APK file right here. Then open Android's Settings menu and go to Security. From here, find Unknown sources and switch it on. Android will load a warning dialogue explaining that unknown sources can be a security risk, as the app has not been downloaded directly from the Play Store. The source I've linked (APK Mirror) is reputable. But be wary about installing apps from unreliable sources.
Now you can open the APK file you've downloaded and tap Install. Once it's finished, you can load up Pokémon Go. Happy Pokémon hunting!
Have you been swept up in the Pokémon Go craze? What new features do you want to see? Let us know in the comments. 
Thank you for your visit on this page Pokémon Go update: latest news and features