Samsung Galaxy Note 9 will be next in the popular premium phablet range, and according to industry insiders, it may come with a key feature that Apple was forced to drop from the iPhone X during the anniversary phone's troubled production.
The feature in question would be an "under-display optical fingerprint" sensor. Although fingerprint sensors are fast becoming the norm on smartphones, the next generation of high-end phones might not have any visible sensor at all. Instead of having the sensor as a separate hardware piece, future flagships could feature the "under-display" model, where the fingerprint reader comes built into the screen. And Samsung could be the first to bring this new feature to consumers, beating their main rivals to the punch.
Read More: iPhone X vs Galaxy Note 8 spec comparison
This news comes from a note sent to clients by respected analyst Ming-Chi Kuo of KGI Securities, known for his understanding of the Asian electronics market. Kuo's note, originally seen and reported on by Business Insider, mentions that Samsung may put an under-display fingerprint reader on 2018's Galaxy Note 9.
This would enable Galaxy Note 9 users to unlock their phone by simply placing their finger on the screen. It seems unlikely that the upcoming S9 would have the same feature though.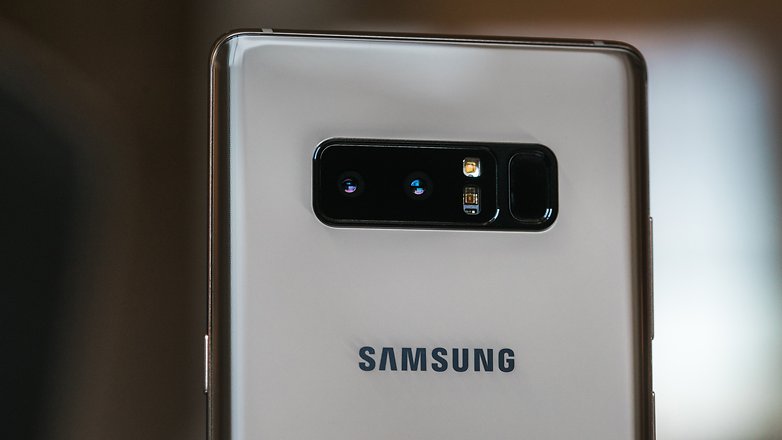 Interestingly for those who follow the close rivalry (and increasing similarity) between Samsung and Apple, Apple tried to include an under-display optical fingerprint sensor in the iPhone X. According to the Wall Street Journal, Apple ended up ditching the feature as the summer deadline approached. The iPhone X instead came with FaceID, taking advantage of its custom 3D sensors. In contrast, Samsung's facial recognition technology can't quite keep up with Apple's.
Read Next: Samsung Galaxy Note 8 review
According to Kuo's note, Korean companies BeyondEyes and the Samsung subsidiary Samsung LSI are the favorites to win the contract for the fingerprint sensor. Egis, Samsung's current supplier, might also be in the running.
For what it's worth, Kuo gives the advantage to Apple, preferring 3D facial recognition over fingerprint sensors when it comes to biometric identification.
How would you rather your phone recognize you? Fingerprint or facial ID?
Thank you for your visit on this page Samsung Galaxy Note 9 may come with feature Apple left out